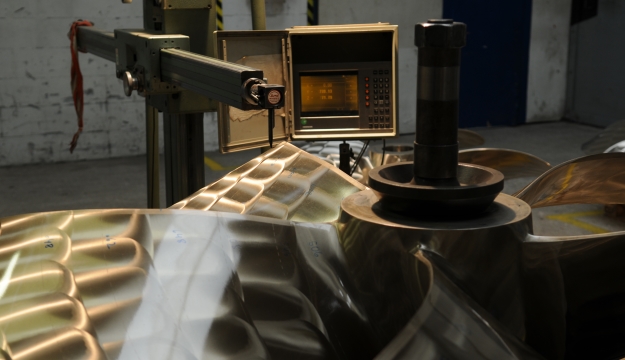 Quality Control / Third Party Certification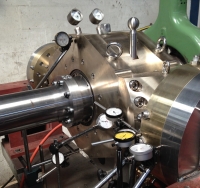 High product quality and reliability are guaranteed by the latest methods of control in material and practical testing.
To comply with the regulations of the international classification societies and relevant ISO standards is only the minimum certainty we are offering to our customers.
We ensure a superior performance of our propellers and shaftings by running continuous quality tests in our laboratory. Noise and vibration tests are carried out by own engineers as well during driving operation.
Our services and products are verified regularly. Have a look at the actual third party certifications below:
DNV - Business Assurance attests that PIENING PROPELLER adopted the Quality Management System according ISO 9001:2015 for the scope development, manufacturing and distribution of propellers and shaftings as well as repair and service of drive lines and ZF-products.
| | | |
| --- | --- | --- |
| DNV: | | DNV: |
| | | |
| ISOCert10000406044-MSC-RvA-DEUrev1eng | | DNV-GL-AMMM00002M3 |
| Certificate | | Approval of Material Manufacturer |
| ISO 9001:2015 | | Application area: |
| | | Castings for propellers, VL Cu2, VL Cu3, VL Cu4 |
| DNV | | DNV |
| | | |
| DNV-WWA0000256 | | dnv_MSARC0000B8T-A1168896-revision1 |
| Welding Workshop Approval Certificate | | Recognition Certificate |
| Product range: | | Product range: |
| Hull Equipment, Machinery Components, Propellers | | Transfer of stamping of metallic materials during production |
| Bureau Veritas: | | Lloyd´s Register: |
| | | |
| BV-SMS-WII-1876-F0 | | LR2292192WA |
| Recognition for BV Mode II Survey Scheme | | Certificate of Approval |
| Product range: | | Product range: |
| Controllable and Fixed Propellers, Shaft Lines, Accessories | | Copper Alloy Castings for Propellers in grades CU2, CU3 and CU4 |