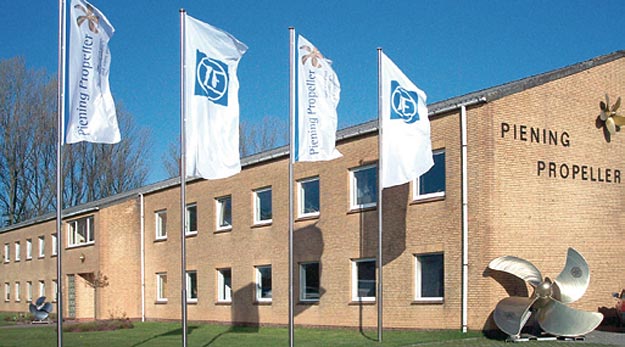 Company History
We are looking back on our company history very self-confident. The consistent focussing of production and services on our customers' requests takes a great part in the success of PIENING PROPELLER. To satisfy their demands is still our ultimate ambition
Milestones
1928: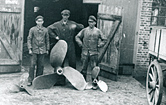 Otto Piening, founder of the company, establishes a machine locksmithery workshop for motorbikes. The repair of the first propeller belonging to a Glueckstadt Elbe river fisherman therefore looks rather like a serendipity. But the commercial mind realises the existing potential of this business area very soon.
In the beginning of the company the first major tasks are carried out with logistic brilliance: The propellers are casted in Neumuenster (70 kilometres off), turning is effected in Elmshorn (20 kilometres off) and grinding is done in Glueckstadt.


1930:
A bigger turning and repair shop is operated by Otto Piening who tried to get profit by customer-oriented production and expansion of capacity.The business is strengthened. A booming time starts.
1952:
In times of the "Economic Miracle Germany" people in Glueckstadt as well roll up their sleeves and get to work. Due to erection of a new foundry propellers can be produced for own account. This is a considerable footstep into gaining independence from other manufacturers. We still feel the strong effect up to today.
1982 until today:
Challenges grow appropriate to the size of the enterprise. Constantly changing economical basic conditions in Germany are requiring stronger commitment abroad.
PIENING PROPELLER succeeds in starting business in the international market. Especially in manufacturing of powerful and smooth propellers for highly motorised yachts PIENING PROPELLER'S competence is acknowledged.
2009:
Otto Piening Schiffspropeller und Wellenanlagen GmbH is certified according to ISO 9001:2000.
Evidence is provided from Germanischer Lloyd Certification GmbH that the Quality Management System fulfills the requirements for development, production and distribution of propellers and shaftings as well as repair and service of transmission equipment and distribution of ZF Products.