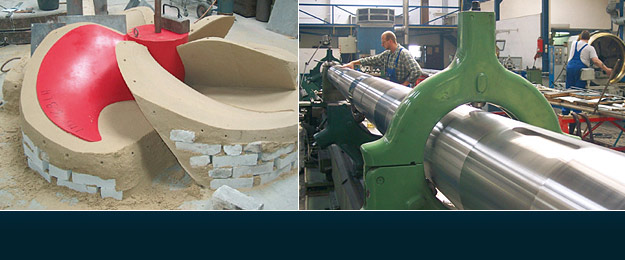 Manufacturing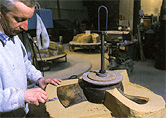 Our production enables manufacturing and delivery in short time limits and high quality.
As far as propeller and mechanical engineering is concerned our scope of delivery includes complete propulsion units with fixed or variable pitch propellers. The latter are mainly cast from marine bronze or nickel-aluminium bronze.
Our company is characterised by independence and excellent specialised staff. Certainly, we will be at your disposal for express repair of damaged propellers and blades at short notice.
Furthermore, we provide a wide range of facilities for execution of various orders of industrial clients. Our departments foundry and turning shop produce:
stern tubes
parts of saltwater proof aluminium acc. to in-house or external construction
bearings
casting of ends and segments
sealings
complete shaft systems with propeller shafts
shaft brackets
rudder stocks with trunks
Please also have a look at our production capabilities.